A 5-minute walk from the town of Cahir.
Free on-site parking is available.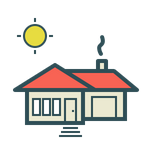 Traditionally styled rooms have views of the mountains and gardens.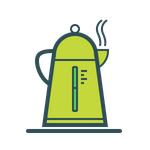 Breakfast is served each morning Guests can also make use of a lounge and library.
The pretty riverside town of Cahir has many traditional Irish pubs, restaurants and cafés, and Cahir Castle is around 5 minutes' walk away.
Tipperary is a 20-minute drive, and you can reach the city of Waterford in just over 1 hour and Cork in around 50 minutes.
Mrs Peig Butler has been operating a Bed and Breakfast in her home since May 1976 and, as such, is one of the most experienced operatives in the Irish hospitality sector. Her son, David, assists her when free of academic teaching duties at University College Cork and University of Limerick, where he coordinates the Diploma in Genealogy and the Certificate in History of Family, respectively.
Carrigeen Castle has featured in columns of the New York Times, Sunday Times, Kaleva (Finland), and Afton Bladet (Sweden) newspapers, besides several American and European publications relating to Ireland. In the mid-1990s, the Frommer Guide to Ireland took the opportunity of placing a picture of Carrigeen Castle on its front cover.